St. Michael's Celebrates Its 31st With Father Hans & Friends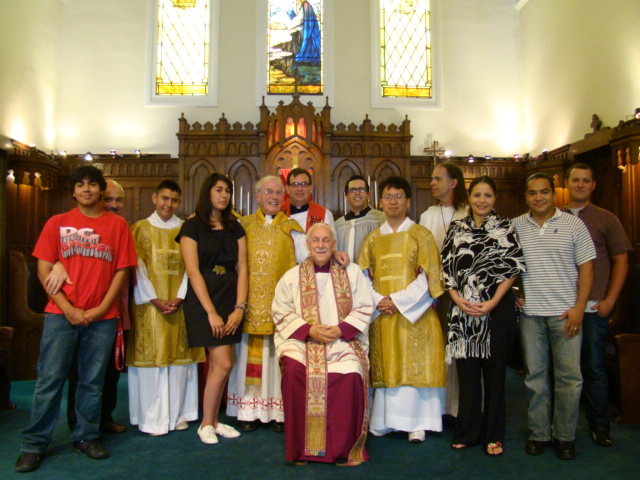 St Michaels Celebrates its 30th Anniversary - June 1, 2008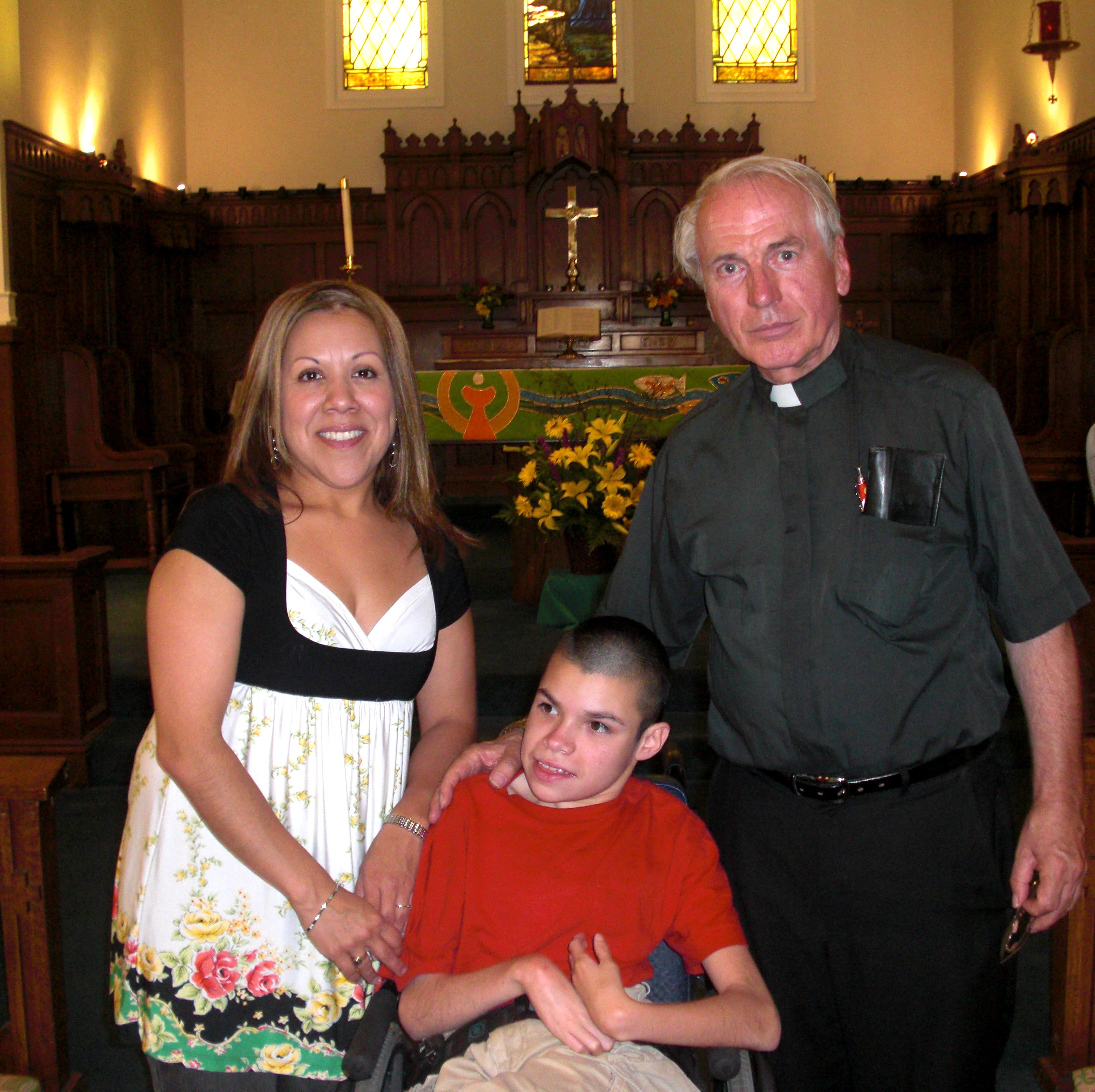 Our very, very special St. Michael's boy - Rogelio. (And Mom - Anna).
The Mass of Sunday, August 24th was a Memorial Mass for the father of our own Baldemaro Briones and his family.
"My father's memorial, Rafael Antonio Briones Molina, a National of Nicaragua and a child of God, married to Nelly Rodriguez also a citizen of Nicaragua and a child of God,... I really pray that he finally find his peace, but God has always been so present with us, He has always listened to our prayers,,,"
At Mass on May 4th, we had the pleasure of a visit from Deacon Jesse Martinez Sias, of Texas. Deacon Jesse assisted Father Hans at the altar during the Holy Sacrifice of the Mass. We will miss Deacon Jesse!
On April 19th, St Michael's celebrated the marriage of
Brentt Phillips and Thylma Rojas!